Hotel Info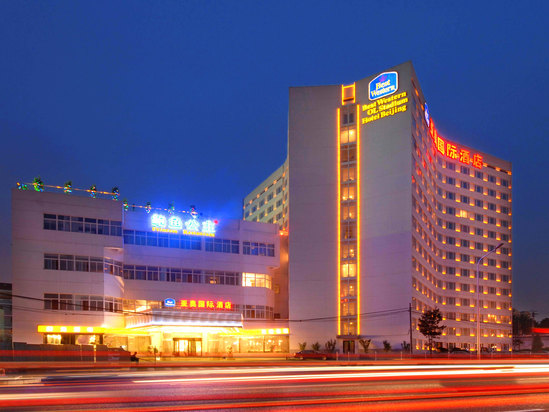 Beijing Ya'ao International Hotel
(former Best Western OL Stadium Hotel) is located in the Olympic business circle - North Beach Datun Road A, east of the new national convention center and the original Olympic athletes village, close to the Olympic Forest Park and the bird's nest, water cube and other Olympic venues; The hotel is adjacent to ZhongGuanCun science and Technology Park in the West; It is adjacent to the Ming Tombs, Badaling Great Wall, summer palace and Xiangshan in the north; It's about 20 minutes' drive from the city center, with convenient transportation and good geographical location.
The hotel has more than 400 elegant rooms with high-speed broadband wireless Internet, remote video conference, safe, ironing board, overseas satellite TV and other facilities.
At the same time, the hotel is equipped with conference rooms of different sizes for meeting needs, providing professional conference secretary services, as well as business center, translation, travel tickets and other services. The hotel also provides large-scale reception, buffet, various styles of Western food, banquet. Special shopping malls, beauty salons, foot therapy and body fitness are places for you to relax and relax when you stop. Whether business, residence or conference, it will be a warm and satisfying hotel for you to experience.
Breakfast price
: CNY88($12.3) / person
Breakfast type
: Buffet